How To Smoothen My Face Naturally
When it comes to body care, you should know by now how important it is to pamper yourself.
There are times when your skin may experience abnormal changes, whether they're skin eruptions, discolouration and many others.
In short, such issues need a thorough cleaning process to ensure that they won't affect the course of your everyday existence.
This was my quest when I was just a few months into my transition from the womb to this world.
Having noticed some of these changes on my face and body, I decided to scour around for ways of making it smooth again.
How To Smoothen My Face Naturally
How To Smoothen My Face Naturally
1. Olive Oil
Olive oil is rich in vitamins and antioxidants that will help keep your face moisturized.
Because it is rich in vitamins, it can also function as a makeup remover.
It will not only remove the makeup residue on your face but also soften the skin, preventing dryness and roughness.
Olive Oil Exfoliation
You Will Need:
¼ cup of coarse sea salt or sugar
2 tablespoons of olive oil
1 tablespoon of honey (optional)
What You Have To Do:
Add olive oil to the coarse sea salt or sugar and mix well to prepare an exfoliating scrub.
If you want, add a tablespoon of honey as it helps remove dead cells and boosts skin cell regeneration.
Apply this scrub to your face and gently massage for five minutes.
Rinse with warm water and pat dry.
Follow up with a water-based moisturizer meant for oily skin types.
Use this remedy twice a week to get smooth facial skin naturally.
2. Honey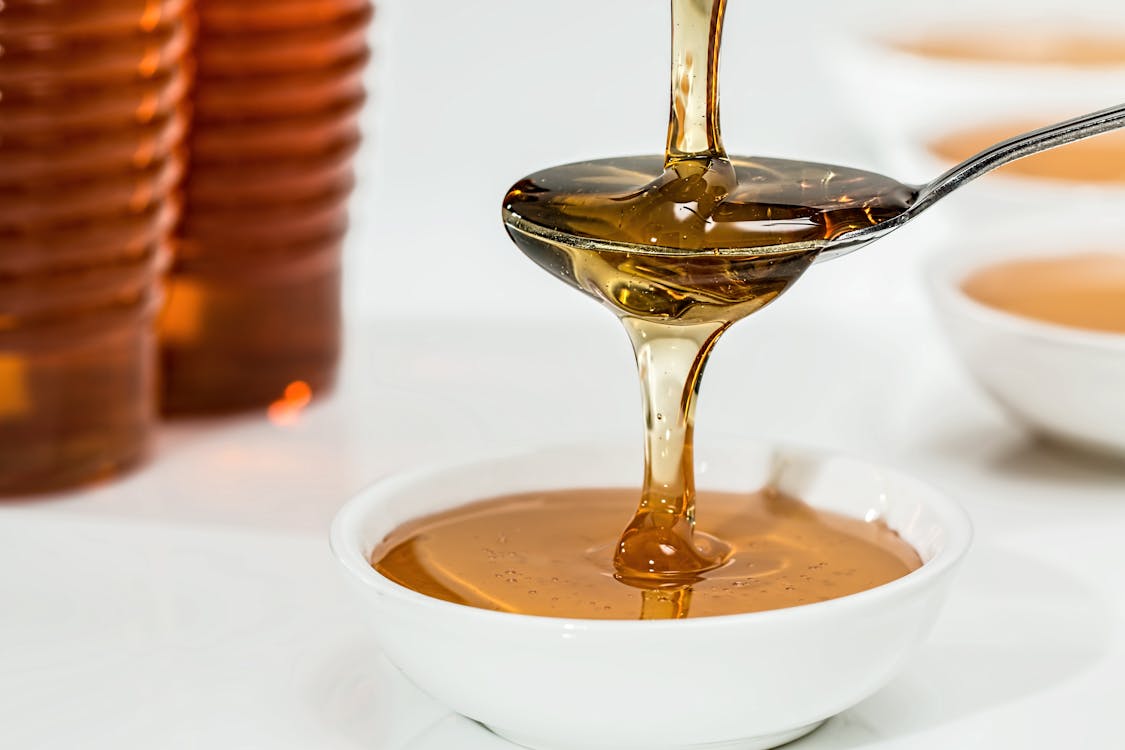 Honey is a natural humectant.
It helps to keep your skin hydrated and moisturized.
It is also a natural antiseptic that helps to treat acne and pimples.
Honey is a natural antibacterial agent.
To reap the benefits of honey, take one teaspoon of honey and massage it gently on your face for 10 minutes.
Then wash it off with warm water and pat dry with a clean towel.
Do this at least twice daily for one week to get clear soft skin naturally.
3. Egg White Mask
When you have some egg whites on hand, give them a whisk until they become stiff.
Then, dab the mixture onto your face and let it sit for 10 to 15 minutes so that it dries, as this will help minimize lines and wrinkles.
Once the egg whites are completely dry, rinse off your face with warm water and mild facial cleanser.
Make sure not to use harsh soap or cleanser as this may dry out your skin too much, which can lead to more wrinkles in the long run.
4. Rose Water
Rosewater is a natural skin toner.
It helps hydrate, revitalize and moisturize the skin giving it that refreshed look. It has anti-inflammatory properties that help reduce the redness of irritated skin and get rid of acne, dermatitis and eczema.
It is a great cleanser and aids in removing oil and dirt accumulated in clogged pores
Dip a ball of fresh cotton wool into chilled rose water and gently wipe your face with it after cleansing.
This simple action of cleansing, toning and moisturizing will make sure your skin is free from most problems.
5. Avocado Mask
Avocado is helpful in softening, nourishing, and smoothening the skin.
Plus, it contains vitamin E and vitamin C that help in moisturizing the skin.
How To Do:
Mash up a ripe avocado until it becomes smooth and creamy.
Apply it on your face evenly and leave it on for 15-20 minutes before rinsing with lukewarm water.
You can also mix the mashed avocado with 2 tablespoons of honey to give your skin a hydration boost.
You can try these tips for a smooth face:
Some of the tips that you can try are:
Wash your face with warm water and a gentle cleanser in the morning and at night. Use soft, upward strokes with your fingertips.
Exfoliate regularly to remove dead skin cells from the surface of your skin, which will prevent them from clogging pores and creating blemishes.
Consider using an exfoliating mask once a week to improve the appearance of pores on your face as well as provide deep cleaning action to clear out debris in your pores.
Apply a toner that contains alpha or beta hydroxy acids after cleansing to tighten pores and improve the texture of your skin by removing dead skin cells and promoting new cell turnover.
Moisturize dry areas of your face with a moisturizer formulated for use on facial skin after bathing or washing your face (and before applying cosmetics).
So, if you want to know how to smooth your face naturally then you should definitely follow the steps above.
But, if you want to do it in a much quicker way without any kind of side effects, then you should start using anti-ageing creams that are made out of natural ingredients and proven to be 100% safe.
So without wasting any more time, let's take a look at the anti-ageing skincare products that are meant for smoothening your face.
SkinMedica TNS Essential Serum. …
RoC Retinol Correxion Deep Wrinkle Night Cream. …
Olay Regenerist Micro-Sculpting Cream. …
Drunk Elephant Lala Retro Whipped Cream. …
Juice Beauty Stem Cellular Anti-Wrinkle Overnight Cream. …
First Aid Beauty Hello Fab Coconut Water Cream
10 Habits That Make Your Skin Glow.