12 Things To Do When You're Bored With Friends.
When you're with friends and you've already seen the new Star Wars movie, you've already finished off a large pizza, and have no cash to go out.
What can you do to entertain yourselves?
I always love to go outside and experience different things about my area but sometimes mother nature has other plans for us.
This is why I wanted to make a list of 20 things you could do indoors when you're bored with friends.
So sit back, relax and take a ride on the fun train with me!
12 Things To Do When You're Bored With Friends
1. Go to a comedy club.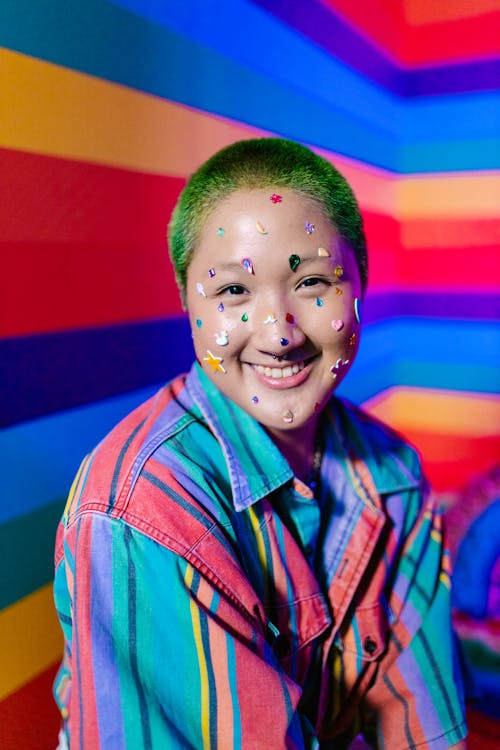 If you and your friends are into comedy, a good old fashioned comedy club is an excellent boredom-buster.
Check out Yelp to find a local spot, as well as showtimes and prices.
Comedians come in all kinds of flavours, so be sure to check their bios before heading out.
If you're not sure if you'll like them, read some of their jokes online beforehand.
For the most part, admission fees are pretty reasonable—usually around the price of a movie ticket is good—and once you're inside the club you can expect a two-drink minimum per person.
Once inside the comedy club (and after purchasing your drinks), try to get a seat as close to the stage as possible for optimal jokes per minute (JPMs).
You also want somewhere where it's easy for one member of your group to run up on stage and take over should they feel so inclined.
As with any performance venue, it's best to bring cash for food and drinks so you don't have to pay credit card fees or wait 20 minutes while they reboot their register.
Note: No matter how tempting it might be, do not interrupt the comedian or shout at them from your table!
They'll see it as heckling even when it isn't intended that way, which will make things awkward for everyone involved.
2. Do some longboarding.
Longboarding is a faster, more dangerous version of skateboarding.
If you're not a fan of speed, get out while you can.
Those who wish to proceed should brush up on their safety skills by learning how to fall properly.
Another important thing to do before engaging in longboarding is to buy yourself a helmet and wrist guards.
You'll also need appropriate shoes- your sneakers that you've been wearing all day will do fine.
To start longboarding, find some hills (or mountains if you want an extra challenge) and get ready for some serious speed.
Longboards are good for getting around fast, so if you're feeling lethargic it is the perfect activity to get your blood flowing again!
Just don't go too fast or else the police might give you a ticket for excessive speediness!
3. Get crafty and make some jewellery.
Friendship bracelets are easy to make and fun to wear.
They're made from string or thread that is woven together in various patterns. You can choose your own colours and even add a fun charm in the middle.
Follow these steps:
Find a few different colours of embroidery floss or thread.
Cut about 70 inches (177 centimetres) of each colour.
Stack all of the strings together, tie a knot at one end, and tape down the other end to whatever surface you're using, so it's easier to work with.
Starting with any colour, tie it into a half-knot around another string—just like making a normal knot, only you don't pull it all the way through—and repeat with the next colour until you've done this step once with each colour. This will be your base row (what will show on the back of your bracelet). Repeat this process until you have 12 rows total before moving on to some more complicated stitches.
Beaded necklaces
Beaded necklaces are an easy way to make yourself some new jewellery that no one else will have!
If you want something more structured or intricate, follow these directions:
Choose 6–10 beads depending on their size and how long you'd like your necklace to be 4
String 3 large beads onto 2 feet (0.6 meters)of yarn or wire
Leave 1/2 inch (.5 cm) of space between 2 larger beads
Then put 3 smaller beads in between each one
Tie both ends off
4. Make a rainy-day time capsule.
Sometimes, you need a break from the fun and games of hanging out with friends.
Use a rainy day to chronicle your life at this moment in time by making a time capsule.
Start by writing down everything that is happening right now in your life: school, sports, hobbies, relationships, and dreams.
Then add items that remind you of this stage of life.
Save concert tickets or vacation mementoes.
Include photos of you and your friends having fun together—these will be priceless when you open the capsule later on!
Next, write down goals for yourself for the future: where do you want to live?
What do you want to do for work? What do you hope to accomplish?
Include letters from each friend in your time capsule so that old memories can be refreshed and future plans can stay relevant.
Lastly, take a photo with all of your friends holding the time capsule before sealing it up; this way you can see how much everyone has grown when you finally open it!
5. Game night.
If you and your friends are looking for something to do that'll make the night last longer, board games are always a good way to spend an evening.
They're a great way to get to know people and they can be a lot of fun without spending a lot of money.
The first step is finding the right place to play.

If you have some space in your apartment, it's easiest just to play there, but if you want to go out places like coffee shops or bars often have tables big enough for larger groups.

Just make sure you ask before you start playing!

To keep things interesting, pick up your favourites from childhood or try something new with games like Cards Against Humanity (which we will not link here—it's not fit for work) or Codenames.

Depending on your group's size and sense of humour, this might be a fun option:

You don't need any special skills or knowledge since all of the instructions are printed on each card and there will definitely be some laughs along the way.
6. Play board games.
Board games have always been a staple in every household.
They're a great way to bond with friends and let loose after a long day.
Board games are also great because they can be played in almost any environment, such as your living room or at the office.
With so many board games out there, you might feel overwhelmed by all the choices.
But don't worry—we've got you covered!
Here are some of our favourite board games to play when you're bored:
Settlers of Catan is a classic strategy game that can be played with up to four people.
The goal of the game is to build the most successful settlements on an island while competing against other players for resources.
The game is easy enough that anyone can learn how to play it and challenging enough that it will keep you entertained for hours on end.
One thing we love about Settlers of Catan is its versatility—you can change up the rules each time you play if you want something new!
7. Go out to karaoke.
Karaoke is one of those things that you can do with a group of friends to make it fun and not so scary.
We suggest bringing along at least five people, but ten or more will make it even better.
Choose your songs carefully; you want to go for ones that everyone likes and with parts that everyone can sing.
Try to choose some upbeat songs in addition to the ballads—you want variety.
The more original your song choices are, the more fun you'll have.
There's nothing like the guy who expects an entire bar full of strangers to know every word of "Semi-Charmed Life."
If this sounds intimidating, remember that karaoke is supposed to be silly and over-the-top.
You don't have to be good at it, just have fun with it!
If you end up having a great time (and we're sure you will), make karaoke night a regular event for your crew!
Next time around, find a different karaoke bar and try something new!
Or if you're ready for an extra challenge—try singing duets together!
8. Take your dogs to the park.
Heading to the park with your dogs is a great way to combine hanging out with your friends and exercising with your four-legged friends.
Before you head off, make sure you have all the essentials, like dog poop bags and leashes.
You'll also want to bring water for your dogs (and yourself).
Check the park rules before heading off; some parks limit the number of dogs or even only allow service animals in certain areas.
And don't forget to bring along a ball or frisbee so you can play games with your dog once you're there!
9. Go bowling.
Bowling is not just for kids.
It's fun, it's active and it's a great way to spend an afternoon with friends.
You can bowl in different ways if you want to switch things up.
Candlepin bowling makes the game more challenging by using thinner pins and a smaller ball.
If you're aiming to have fun rather than score points, consider bumpers in your lane so no one bowls a gutterball.
You can also do some team bonding by signing up as a group for bowling leagues or tournaments.
10. Go to a thrift store.
You and your friends may not think that you would find much fun in a thrift store, but you never know until you try it.
You may be surprised what a great time you could have with your friends at a thrift store.
Why?
Who knows! It's possible that your group will find a ton of great bargains on vintage clothes, or maybe the experience of buying second-hand will bring up some interesting discussions about consumer culture, who knows?
All we can say for sure is that thrift stores are chock full of unique things, so there's bound to be something special for everyone.
Plus, if nothing else, going to a thrift store could be an excellent learning opportunity.
You could teach each other how to bargain shop and get excellent deals on cool items!
The world is your oyster when it comes to thrifting with friends.
Go forth into the wild unknown of second-hand shopping and see what happens!
11. Find fun facts about your house and area, then create a game of it.
Find a local factoid website that compiles odd and interesting facts about your city.
Maybe it's the people who have lived in your town; maybe it's what they've built or done there, or maybe it's just the great (or not so great) things that have happened there over time.
Do some research and then create a scavenger hunt, with each member of the group assigned to find out all you can about one of these facts.
Then everyone has to meet back at your house for one final team-building activity.
Sharing your findings of the house or neighbourhood you're hanging out in!
The first team to report on all their findings wins!
12. Walk around in a nature trail park with water bottles and snacks for an adventure hike!
Adventuring in the great outdoors is a great way to pass the time, especially on a sunny Sunday morning.
However, remember that you are going somewhere unfamiliar and it may be very different from where you live, so there are some things you need to keep in mind:
Plan ahead! Make sure everyone knows where they're going and how long it will take to get there, so nobody gets lost.
Bring plenty of water! It can be really hot out there, especially during a hike.

Even if it doesn't seem like it will be sunny or hot when you leave, bring lots of water just in case!

Buddy system! Make sure everyone goes with someone else (unless you want to go somewhere alone for a little bit).

If something happens and one person needs help, having at least one other person around can make all the difference.
Conclusion:
There are lots of fun things you can do with friends that aren't expensive or difficult.
Boredom is a common thing in relationships, especially when it comes to friends.
Whether with your best friends or worst friends, sometimes things can get dull and boring.
Hopefully, this article has given you inspiration for some fun things to do with your friends.
They may not be the most epic activities in the world, but they're definitely great ideas for you to use!
I am a firm believer in the idea that there are lots of fun things you can do with friends that aren't expensive or difficult.
Friends will have the best time when they are around each other and create memories together.
You'll learn new things together, make fun of each other, bond and get closer to your friends.
You can even make new friends! These activities also help you have fun and it's good for your mental health!
140+ Reasons Why I Miss You Quotes
147 Powerful Love Affirmations To Attract Soulmates